Baseball Theme First Birthday Session – Utah Baby Photographer
Boy oh Boy this was a super fun first birthday session with a little man who was going to turn 1 yrs old in a month. He was happy and fun and sure knew what the baseball and glove were. Needless to say, his family is a baseball family.
Mom and Grandma chose the baseball theme and brought along some baseball items to help fill in the backdrop of what I had and it turned out fabulous. This baseball theme birthday session was a hit! (get it, lol)
One to two months is the best to have this type of session done. That way you can get your pictures back and any prints ordered and received. Then you can display the pictures for the big birthday bash.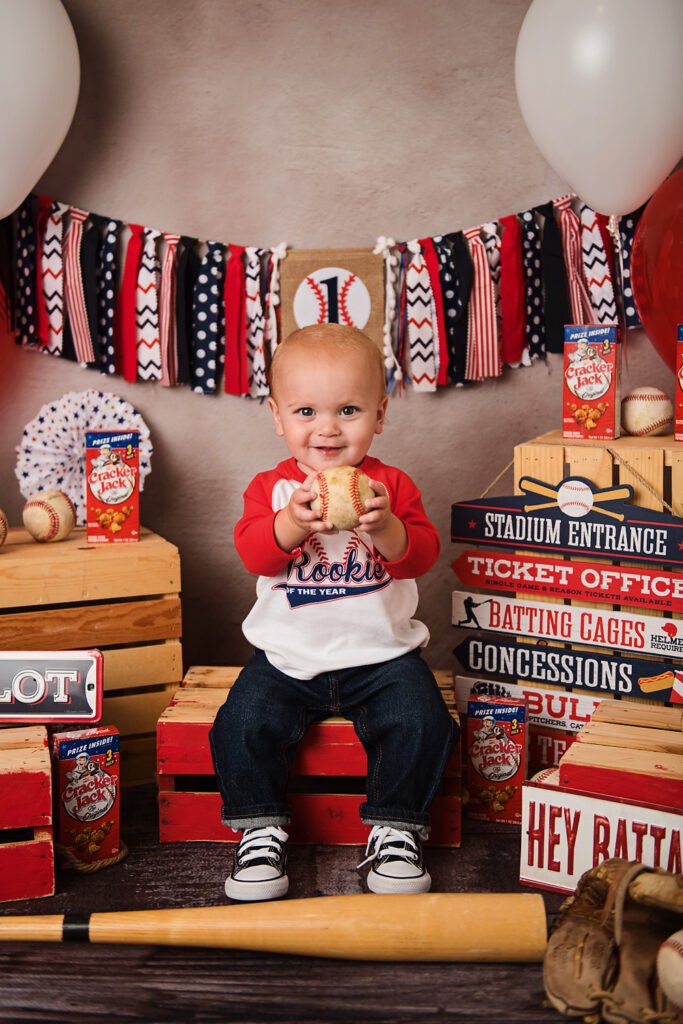 Christy Marshall Photography's studio is located in south Utah County, UT. I specialize in newborns, babies, 1yr sessions and cake smashes, toddlers, and families.  Please contact me today to schedule your session.  #itstimeforasession #dontmissthismoment