Ideas To Make A LDS Baptism Special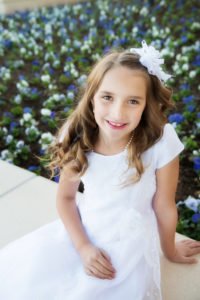 Being a member of The Church of Jesus Christ of Latter Day Saints, when a child turns 8 years old they have the opportunity to be baptized.  It is such a special time in their life.  I have pulled together some ideas to make this time a bit more memorable for them and you.  Where I have written this towards parents of children everything here can totally used for an older children, teen, and adults of all ages that are joining the church.  Convert baptisms are super amazing too and should be  just as special.
First – Teach
You will want to make sure you teach them about baptism and what it is and what it means.  Talk about the covenants that will be made.  Discuss with them whether they are ready to make those covenants.  You can find books, videos, lessons for family home evening to help with teaching.  If you live fairly close to a temple then make a special trip, walk around the beautiful grounds and talk.  Teaching continues after baptism as well.  After the special baptism day, don't stop the teaching about baptism and such.  Keep the conversation going.  Your child will still have questions and will still need help.
Second – Specialize
Depending on where you live, your child may be the only child being baptized that first Saturday of the month.  This will allow you to make the baptism service specialized to your child.  Where I'm located, you will have multiple wards with multiple children from each ward getting baptized on the same Saturday morning.  It is still memorable and special but maybe see if there can be special spotlights of each child in with the program and making sure the children have a say in the program.  Another thing I think is fantastic, here where I live, the primary presidency is there and they have index cards they pass out to family and friends to write a special message to the child.  Then all those messages are put in a beautiful box and given to the child.  I know my two kids who have been baptized, years later still get that box off the shelf and read the messages.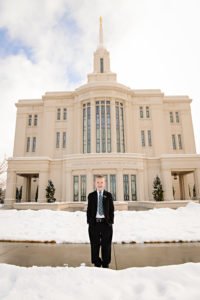 Third – Photography
Special images to keep and look at their entire life and more.  Now this is not just because I'm a photographer, I truly believe they will feel so special having their own photo session in their dress or suit.  Could be at a garden, in the snow, indoors, at the temple grounds, could be you taking the pictures or a friend or a photographer.  Just do it and be sure to get prints made to display if you have family and friends over after the baptism service.
I'll be honest, the baptism and missionary photography sessions are my favorite.  So fun and exciting.  I've kept my baptism and missionary sessions at a reasonable price.  I would like the parents and the child to not have to worry about the session, leave it up to me.  The Baptism/Missionary Session is $80 + tax, 30 -45 minutes, 1 outfit, and you will receive 5 digital images with print release.  You can also order prints and products with me and I'll take care of it for you.  There is also the ability to buy more digital prints if you just can't narrow down from all wonderful images.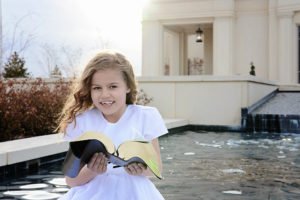 Final – Gift
What would be a special day without a gift or two?  Here are some ideas, helpful, especially if family or friends ask for an idea.
CTR ring      –       Framed Poems     –     Journal
Necklace        –        Neck Tie       –       Scriptures
Highlighters         –      Bookmark    –        Scripture Tote